Discussion Starter
·
#1
·
Like hardcore, have been for years.
As such, I bought an Xbox 360 on launch day (waited outside in the freezing rain for 6 hours, too). But last week I decided that a plain old 360 isn't right for me. I need to do something to make it stand out from the rest. I wanted to have the Xbox that other people could only wish they had. And with that in mind, I started surfing the web for things I could do to make mine special. Now, I'd seen people cut windows in theirs, but I'm way too cool to just have a rectangular window in the side of my rig. So I wracked my brain to come up with something super-rad. Since I'm a Star Wars nerd (my dog's name is Leia and my license plate says "1mpr1al"), I decided that the Imperial symbol would look sweet as hell carved into the side of my Xbox. So after much planning and scheming to come up with the perfect design and layout, this is what I ended up with: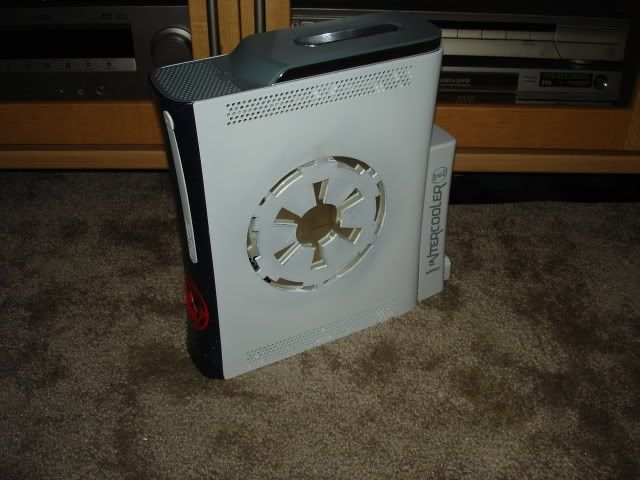 I'm taking it over to my buddy's house tomorrow to paint it. I'll post some more pics when all that is done.
Edit: About a week after launch, I got a plain white faceplate from a friend of mine. I turned it into this: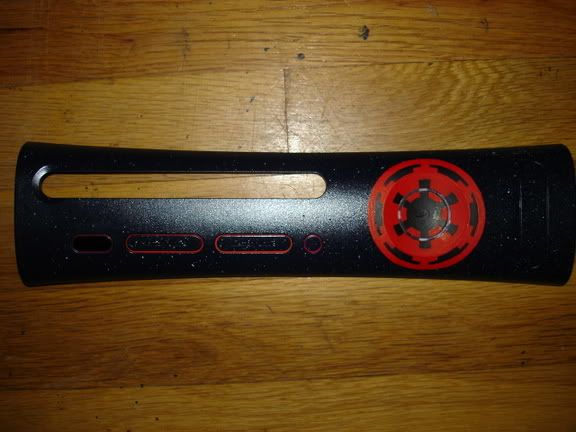 The rest of the 'box will match that color scheme.