Discussion Starter
•
#1
•
So I just finished making a smoke machine for myself because I had codes P0171 and P0174, and it works great with good smoke output. I've made around 6 of them to sell, so PM me or reply here if you'd like to purchase one. (if they sell out and more people want them, I will make more of them)
I can make it to accept a compressor quick-disconnect or a little bike pump.
Each unit will come with it's own power supply and regulator, which keeps the pressure at a safe rating of < 1/2psi (11" WC). All you need to do is plug the power cord into a normal wall outlet, and hook up your compressor.
You choose top-mount or side-mount regulator. (see video)
Mineral oil is heated to make the smoke - This is safe for our vehicles and will not cause any damage.
Each unit will come with 8ft of tubing. 4ft each of 1/4" and 3/8"
The best way I've found so far to hook the machine up to your intake is to take off your filter and stretch a latex glove around the lip that the filter connects to. Cut a small hole in one of the 'fingers' of the glove and stretch that around your tubing. I will be posting a video of the machine hooked up to my car using this technique.
I am pricing the smoke machines at $100 plus shipping/PP fees.
Edit: I calculated shipping for different areas, and shipping costs will be anywhere between $10 - $20, depending on how far you are from me (Florida). If you are interested, PM me and I'll get you a shipping quote.
Paypal fees will be ~$4 I'm guessing. So, the total price shipped should be around
$120 Shipped/Paypal'd
(on average)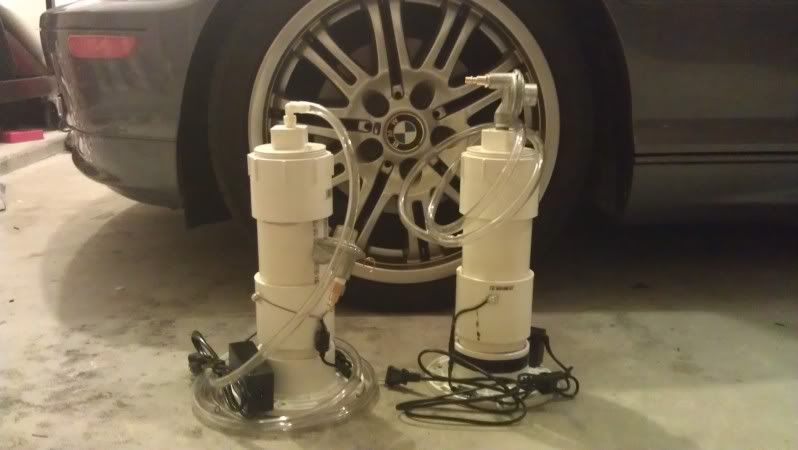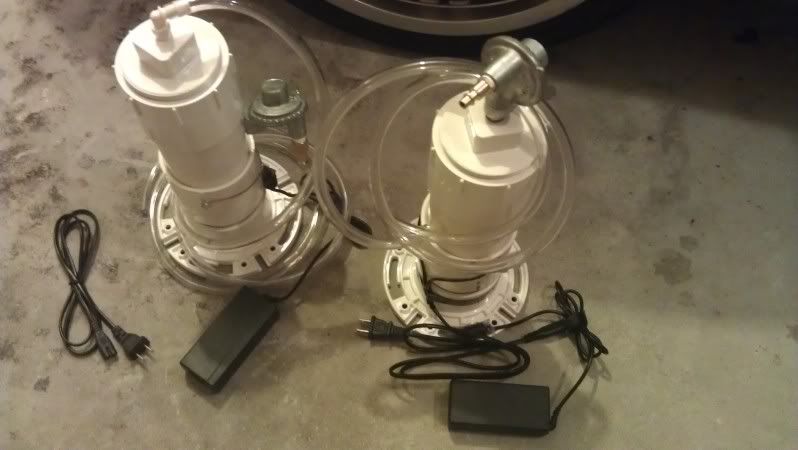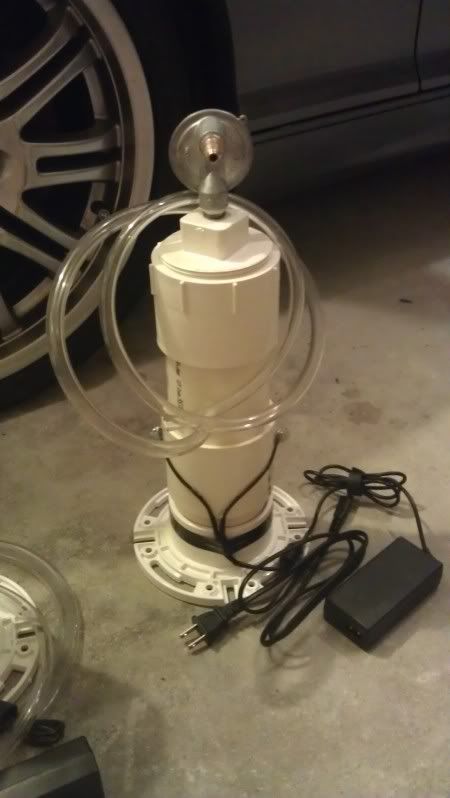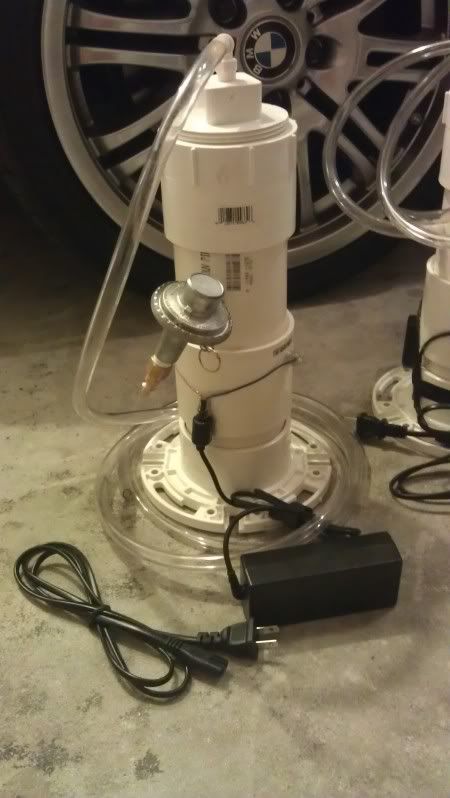 Smoke Output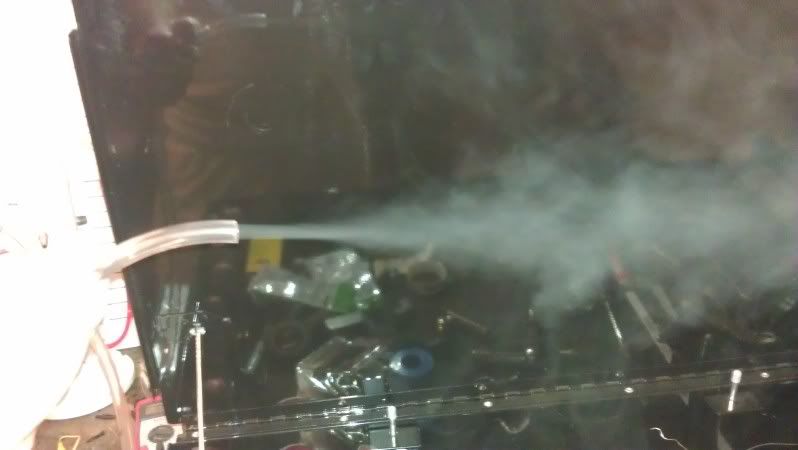 Video:
http://smg.photobucket.com/albums/v221/drummr6/?action=view&current=VIDEO0016.mp4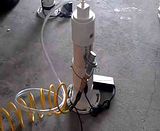 *thanks to random guy from the internet that I borrowed the idea from (I couldn't find his name anywhere)